Craft the perfect wine for your wedding
---
Your wedding will be the ultimate demonstration of the love and devotion you and your partner share. The reception you plan should celebrate the joy of your relationship with the people most important to both of you. Crafting a wine unique to the both of you can be a great way to make the big day that much more memorable!
Working with our experts we will walk you through the wine making process from start to finish including creating beautiful customized labels, and shrinks to make a bottle that is unique to you alone which you can share at your wedding as part of the reception or as take-home gifts for your guests.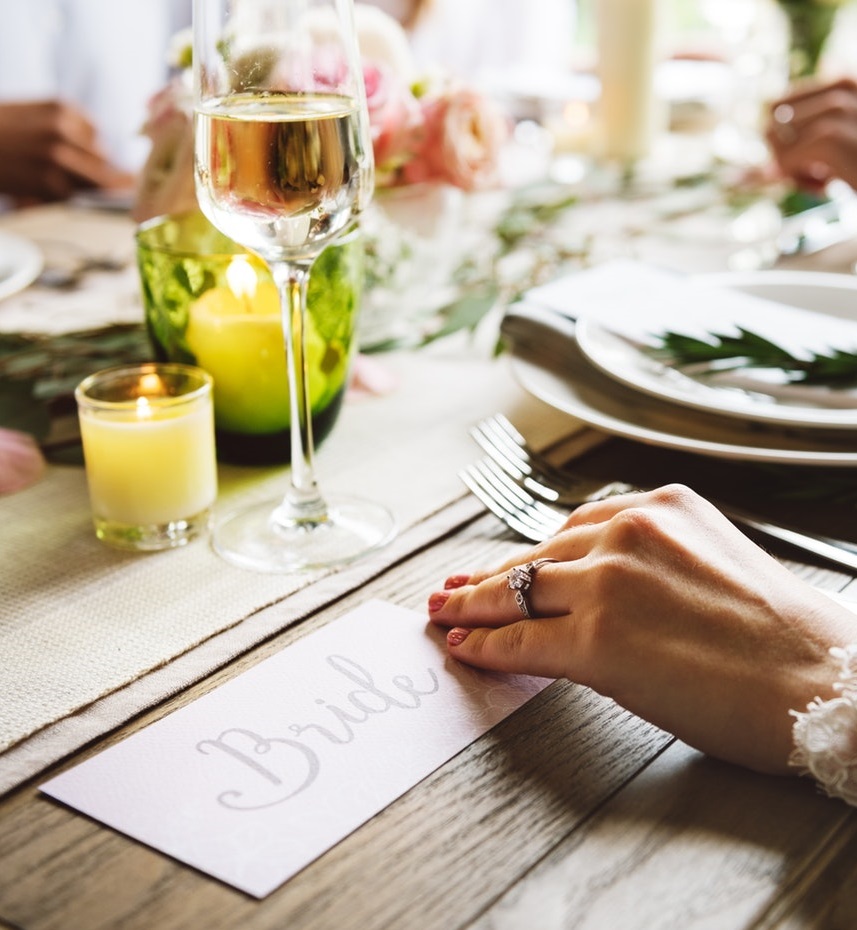 Our most popular wines for weddings
Our experts will work with you to create the perfect wine that is as spectacular as your love is for each other. These are some of our most popular starting points to find what best suits you both.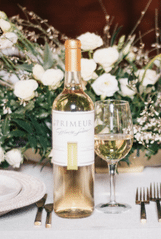 Pinot Grigio
This light-bodied refreshing white wine opens with citrus, floral and pear notes. An excellent harmony of fruit and acid create a crisp finish that reveals hints of citrus and green apple.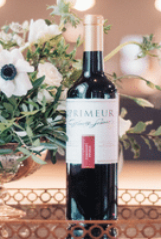 Merlot
This Merlot features a rich aromatic bouquet of fresh red cherries, toasted oak, and herbs. It is medium-bodied with expressive flavours of dark ripe plums, berries, and silky tannins.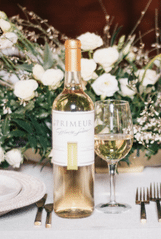 Sauvignon Blanc
This medium-bodied wine boasts aromas of apple, lemon, and kiwi on the nose and provides hints of lemon and herbaceous flavours on the palate. Grapefruit and passion fruit notes offer a zesty finish.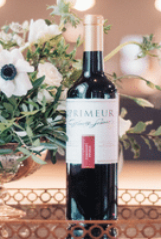 Valpola
This wine boasts of a fruit forward nose distinguished by aromas of raisins, dark cherries and toasted oak. It showcases firm tannins on the palate embraced by concentrated notes of sweet chocolate and prunes. The finish is dramatic, peppered with layers of dark fruit and aggressive oak.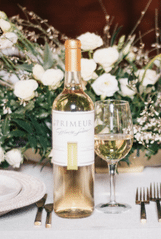 Chardonnay
This medium-bodied aromatic Chardonnay is balanced and fresh with lively acidity. Bursting with hints of pineapple, melon and peach on the palate, this lightly-oaked dry white wine has delicate hints of pear on the finish.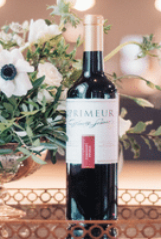 Pinot Noir
This medium-bodied red is bursting with flavours of ripe black cherries, red berry fruits and delicate spice notes on the palate. Layered aromas of strawberry, plum, and black cherry are superbly balanced with oak on the nose.
For more information on our Wedding Packages please call us at: 613-546-0111 or email us at: winekrafting@gmail.com