Limited Release RQs
Every year RJS finds some of the best grapes from around the world, and develops its RQ limited release wines. These wines are spectacular, but are only available for a limited time and in reserved quan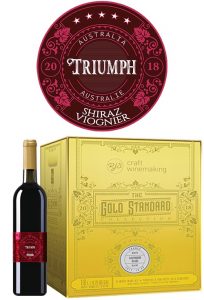 tities. We have ordered a few of each, so if you want them, grab them while they last!
Australian Shiraz Viognier – release Dec 2017 – Australia Shiraz Viognier is stylish yet refined. It is lush with a tapestry of smooth tannins and succulent dried fruits, vanilla and black pepper.
Oak: Heavy, Body: Full, Sweetness: Dry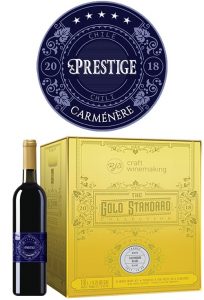 Chili Carmenere – release Jan 2018 – Opulent and rich, Carménère boasts the luscious flavours of red cherries and berries, with hints of spice and leather enhanced with robust tannins.
Oak: Medium, Body: Medium, Sweetness: Dry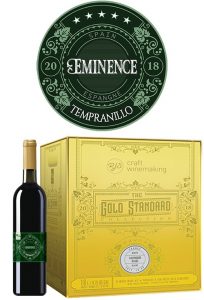 Spain Tempranillo – release Feb 2018 – Sourced from native Spain, Tempranillo adds panache to any cellar. It skillfully balances fresh berries with savory notes of pepper and smoke.
Oak: Heavy, Body: Medium, Sweetness: Dry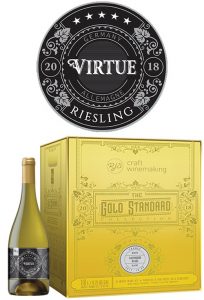 German Riesling – release Mar 2018 – From renowned German vineyards, this Riesling is captivating and complex. Crisp flavours of honey, peach, and lemon finish with a lingering minerality.
Oak: Unoaked, Body: Medium, Sweetness: Off-Dry
                                 ****************************
Limited Release Passport
Each year Vineco comes up with its own reserve quantity wines by searching the planet for some of the best harvests of the year. This year's selections need to be pre-ordered before November 17th or they will disappear forever!

Grenache, France – release Dec 2017 – This French varietal has a distinctive combination of fruit and spice in the aroma making for a lively wine. The medium bodied red boasts flavours of red fruit, with hints of anise and tobacco. Fine tannins leave the palate balanced on the finish.
Body: Med-Full       Sweetness: Dry

Viognier, Roussanne, Marsanne France – release Jan 2018 – This enchanting white Rhone blend marries three varietals, Viognier, Roussanne and Marsanne into one tantalizing off-dry wine. Peach, pear and honeysuckle in the bouquet make way for hints of spice, pear, tangerine and fresh rose petal on the palate. Crisp and balanced, the finish allows one to fully enjoy the floral and fruit flavours.
Body: Medium  Sweetness:  Off-Dry


Aglianico Cabernet Merlot, Italy – release Feb 2018 – Aglianico, a full-bodied Italian varietal, adds personality to classic Cabernet Sauvignon and Merlot in a bold crimson blend. With rustic earthy flavours including spicy pepper, leather and tobacco to ripe plum and black fruits, this blend's fine tannins provide a pleasing and not too astringent finish. The fruit and earth are in harmony creating a beautifully balanced red wine.
Body: Full   Sweetness: Dry

Two Roads Red, California –release Mar 2018 – A real powerhouse, this blend has a bold taste and tannic backbone. The addition of Petit Syrah softens the jammy notes that are characteristic of Zinfandel and the Cabernet Sauvignon lends texture. Dark ripe berry aromas blend with smoke and spice elements that lead into flavours of black cherry, vanilla, and black pepper with a lasting finish.
Body: Full   Sweetness:  Dry